When you travel to India you will be overwhelmed with the variety of arts and crafts you'll see, and the distinct regional differences in cultural traditions which inform these practices. Buying arts and crafts in India supports local makers and helps keep communities economically viable. You may even be able to have some hands-on fun and learn how to make your own souvenirs in these authentic traditions. Although tourism is vital to the sustainability of these ancient customs, some arts and crafts are in danger of dying out.
One of the features of traveling in India is the opportunity to visit some of India's famed artisan villages. These communities have come together and organized themselves around their local artisan traditions and welcome visitors seeking to immerse themselves in the unique local experience. Here are just a few of India's best artisan destinations.
Shilpgram
One of India's most famous ants and craft destinations, Shilpgram is home to the 70-acre Rural Arts and Crafts Complex. This is promoted as a living ethnographic museum dedicated to depicting the lives and lifestyles of the artisans and craftworkers of western India. Visitors can find accommodation among the communities of Shilgram and participate in classes while visiting the village. Shilpgram is famous for its annual Utsav or festival, celebrating all things arts and craft. Held each year the festival features performers and artisans from across India and is one of the biggest arts and crafts events on the Indian cultural calendar.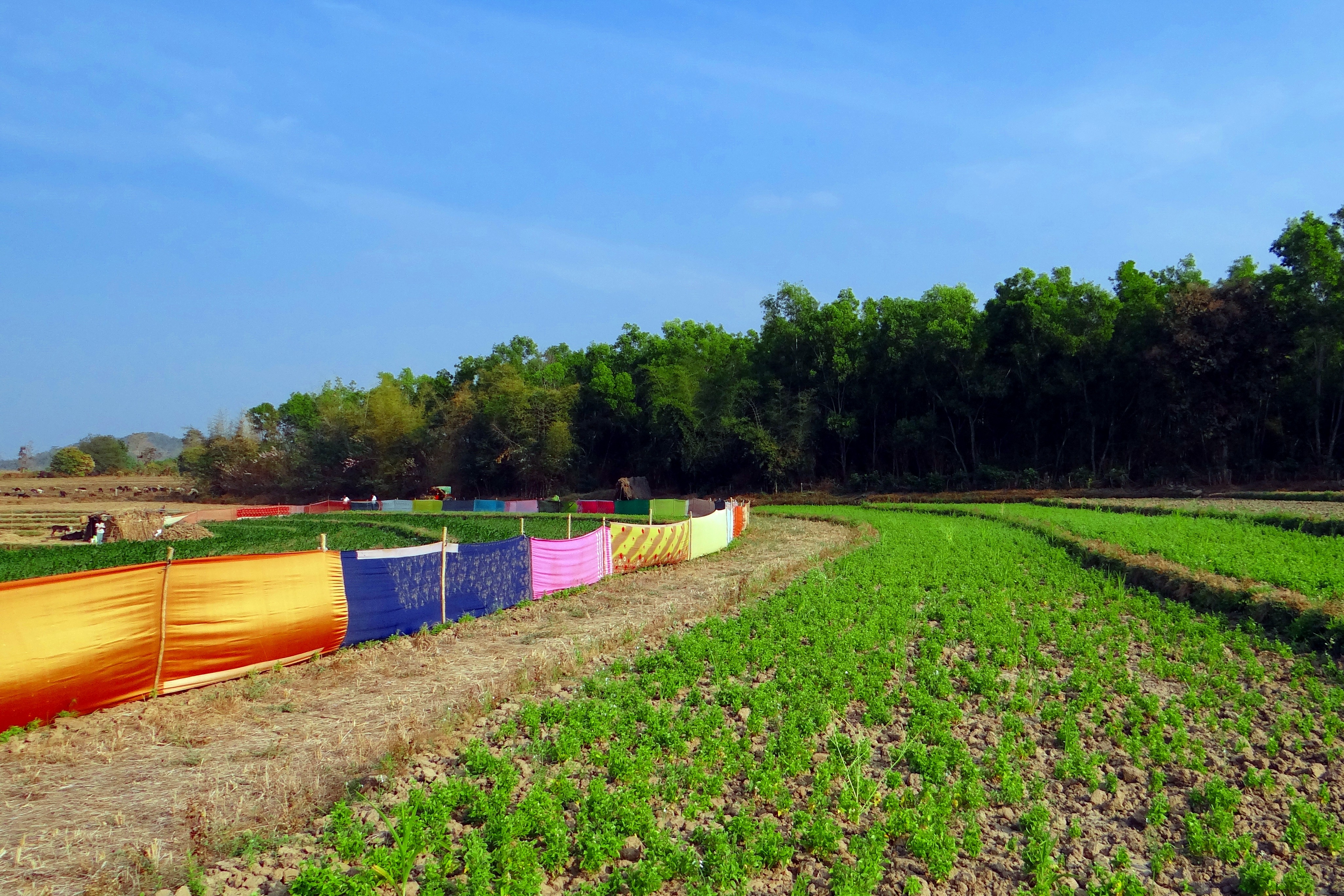 Kutch
Kutch (also spelled as Kachchh) is not a single village but a district in Gujarat which is home to several artisan villages and a destination in itself. Kutch has a unique geography of salt marshes and is home to the Great Rann of Kutch, one of the world's largest salt marsh environments. This barren landscape is quite a contrast to the vivid colors and varied textures of the many artisan traditions which make their home in Kutch. Each village is home to specific and distinct traditions and you'll enjoy learning about the origins of these different customs. If you aren't able to visit each village, you can visit Khamir and participate in workshops, or shop at Hiralaxmi Craft Park for a wide variety of handicrafts in one location.
Andretta
For something a little different, visit Andretta, a mountain village showcasing a range of artistic endeavors. The history of the arts in Andretta is different from other artisan villages in India, in that many local customs date back only as far as the early 20th Century or are even more recent. However, this theatrical and artistic community has a lot to offer including beautiful glazed pottery which you'll have to figure out how to get home in one piece! You can even spend a couple of weeks at the pottery for an intensive hands-on learning experience. While you're visiting you can appreciate the local birdlife as Andretta is known as a paradise for birdwatchers. There are also a range of nearby Tibetan monasteries which you can visit along with the pilgrims who stream into this region of Himachal Pradesh.