India is synonymous with spices. From the fiery curries to natural remedies or the heady scents that mesmerize the senses as you walk through markets, spices are an integral part of experiencing the country. As you travel through the sub-continent there are many opportunities to learn about special spices and see them growing in their natural glory. Here are some of the most common spices and where you can find them.
South India 
The southern states of Kerala, Karnataka and Tamil Nadu are well-known for their spice trade. Their specialities include climbing vines such as pepper and vanilla,  and the sweet scents of cardamom, clove, nutmeg,  mace and cinnamon. A walk through the huge spice market in Ernakulam (near Kochi) demonstrates the sheer variety and selection of spices. huge bottles display each grade of product, with prices that range widely. Even if you can't tell the difference between top shelf and budget produce, your senses will be transported through a tropical journey.
The lush regions near Periyar, Thekkaddy, Kochi and Wayanad in Kerala have many spice plantations where you can see how the plants are grown. You can also stay at some small spice farms and homestays amidst the vanilla vines and cardamom pods, like Vanilla County or the luxury Spice Tree resort in Munnar. Further north in Goa visit the Sahakari Farms and enjoy a traditional Goan feast after your tour of the spice plantation. The region is also rich with tea and coffee plantations that offer a spectacular view and resting point along the way.
North India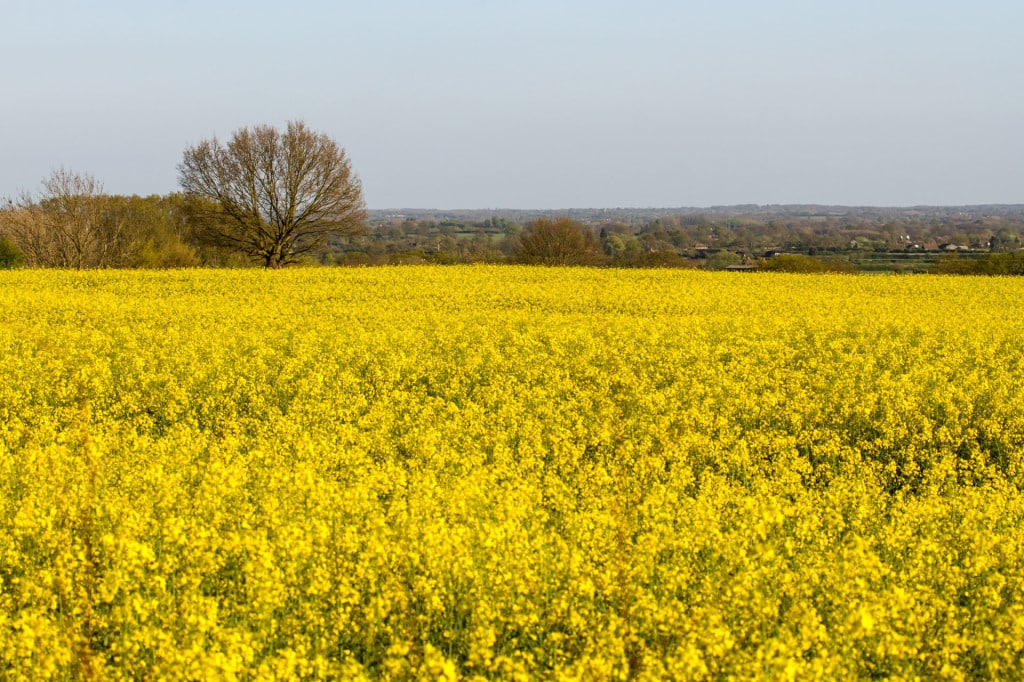 While the temperature is more variable in the North of the country, it is still perfect weather for growing some spices. Ginger, turmeric and chilli is prolific across much of the region, while cumin, fennel and fenugreek is grown primarily in the states  of Gujarat, Rajasthan and Uttar Pradesh.  Resplendent yellow mustard fields line the roadside across Punjab, Uttar Pradesh and Bihar, and it is far north in Jammu & Kashmir that the most expensive and treasured spice, saffron, can be found.
There are not as many opportunities for organised spice tours in the north, but some opportunistic farms have taken on the task of educating tourists and showing off their magnificent farms. Prakriti farms in Punjab practices organic farming, using some of the locally grown spices , including turmeric, garlic and red chilies, as natural pesticides. While more famous for it's rolling hills of tea plantations, tucked away in Darjeeling is Tathagata Farm  that grows ginger, cardamom and citrus fruits. It's deluxe tents make for the ultimate getaway from the hustle and bustle of the large towns. And if you're in Kashmir, visit the town of Pampore and just ask around, you'll be sure to find a friendly local who'll happily show you where the saffron is cultivated.