Nepal has long been a repository of some amazing arts and crafts traditions. Much of it has been inspired by its Hindu and Buddhist culture. The skills of the Nepalese in this area are richly evident not in the souvenirs you would buy in the shops but also showcased in their religious architecture, weaponry, sculpture and painting, weaving, woodwork, and pottery.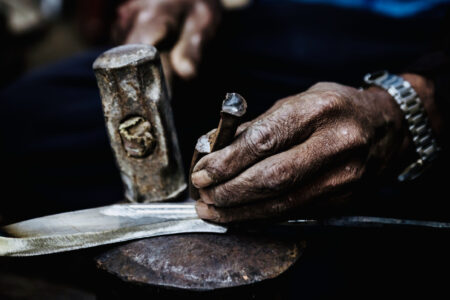 The weapon of choice and icon of the Gurkha warriors, the local khukuri (knife), is a symbol of pride and loyalty to Nepalis throughout the world. Though traditionally a weapon for acts of war and combat, the khukuri also plays a symbolic role in ceremonial and presentation events. You will also find it in ample use as a multi-utility tool in many Nepali households. You will love the opportunity to learn all about the craft from a master blacksmith who can help you make your own khukuri as a takeaway.
The fine art of stone carving in Nepal goes back over 2,000 years. You can look forward to a great learning experience as an apprentice for a couple of hours with Nepali sculptor Jaya Raj Bajracharya who is amongst those keeping alive this family tradition. It will surely enhance your understanding and appreciation of the numerous carvings on the walls of ancient cities like Kathmandu and the statues in the Buddhist shrines.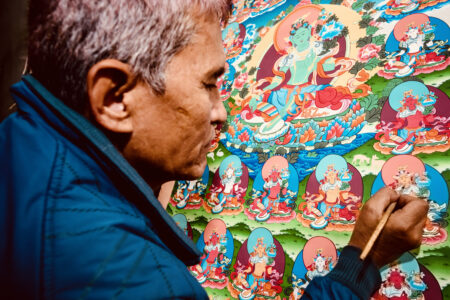 Thangka painting is another finely developed art form in Nepal, long reputed for its robust Buddhist culture. A master thangka painter will open up the inspirational world behind these Nepalese and Tibetan religious paintings, rich in symbolism and brilliant artistry. As you learn how to make your own thangka under his guidance, you will get a deeper understanding of their cultural importance. What enhances the experience even further is that you interact with some of the other full-time students in his studio.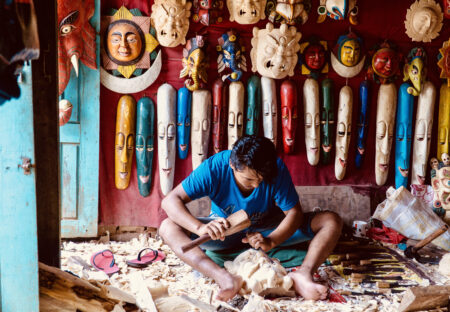 From Nepal, the world sources some of the softest, warmest, lightest, and most exquisite pashmina shawls and stoles. There was a time when these luxurious shawls were woven only for royalty, but they are now available in shops in the big cities for anyone who can afford them. Delving into the crafting of these exquisite items by the weavers helps to value the painstaking work that goes into their making.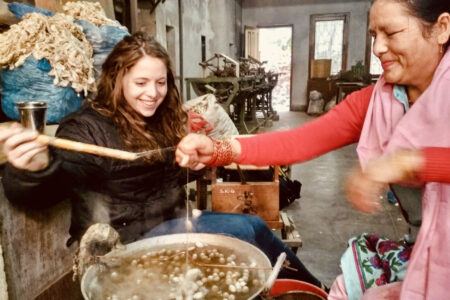 The Shilpakars are one of the oldest clans known in Bhaktapur for their wondrous wood carving skills. The artisans here have been smart enough to flow with the times by experimenting with traditional techniques to create modern aesthetic woodcraft embellishments for the Kathmandu Valley's traditional architecture. Spend an evening learning more about this heritage from a Shilpakar over a traditional Nepalese dinner.