As the birthplace of yoga, it's no surprise that thousands comes to India each year to learn this ancient practice. Yoga is a healing methodology that can be used to treat medical conditions from asthma to depression.  Whether you're a serious yogi seeking to refine your practice or a novice who'd like to stretch your mind and body in a luxurious and relaxing environment, India has a wide selection of yoga retreats and schools to choose from. Here's a selection of our favorite yoga retreats and schools in India:
SwaSwara, Gokarna
Set amidst palm trees and coconut groves in a remote part of the coast of Karnataka, SwaSwara is a wellness center that combines holistic yoga practice with luxury Ayurvedic treatments. The all inclusive resort encourages long-term stays of at least 10 days, and nourishes your body and mind with yoga workshops, antar mauna (inner silence), pranayama (breathing techniques) and personalized vegetarian cuisine from locally sourced produce. The yoga practice is unique, incorporating elements of relaxation, music and artistic expression. After sunrise yoga on the beach, venture out on a boat, free your mind in the meditation dome, or unleash your creativity by painting with water colors or trying your hand at pottery.
Ashtanga Institute, Mysore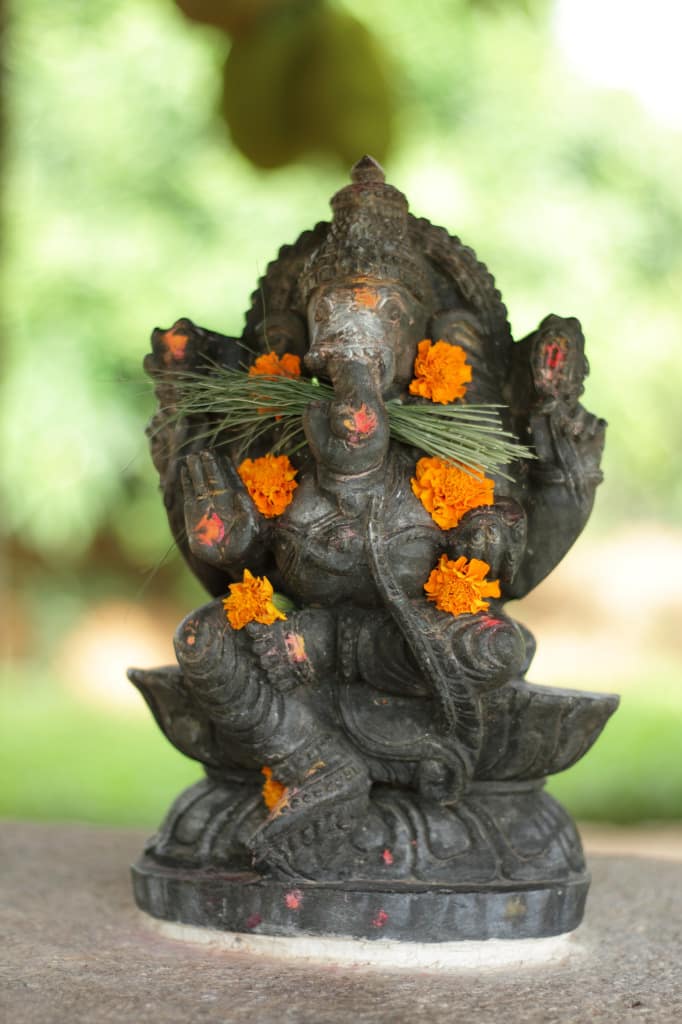 For serious devotees of Ashtanga Yoga, attending an intensive course at the Ashtanga Institute in Mysore is essential. Run by descendants of Sri Krishna Pattabhi Jois, the course focuses on the main components of this discipline: Vinyasa (breathing and movement system), Tristhana (the three areas of attention or action) and the Six Poisons (that are essential to understand to enable internal purification). This is a school rather than a retreat, so there is no accommodation on site or frills, but you'll need to book well in advance as places are much sought after.
Wildflower Hall, Shimla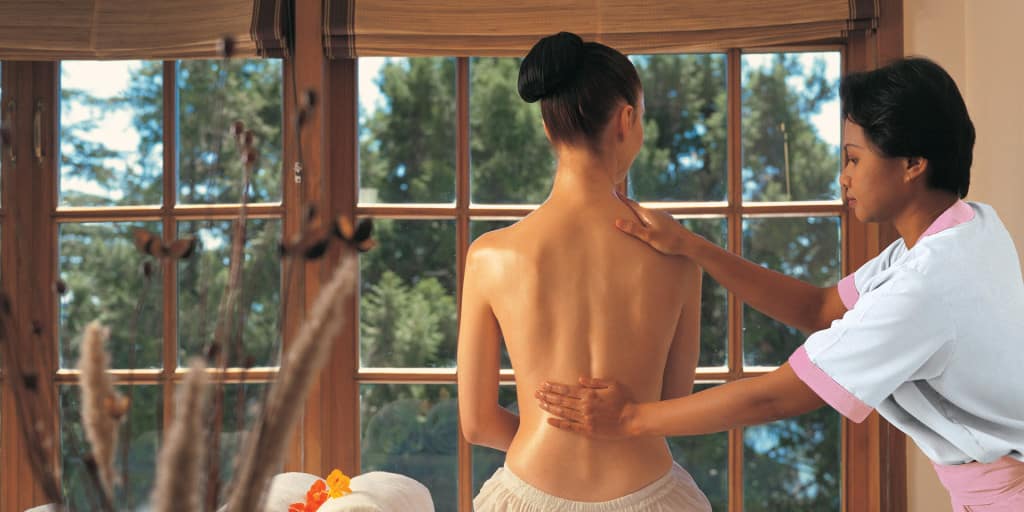 Part of the Oberoi Group, Wildflower Hall in the hill station of Shimla is pure opulence. You'll be forgiven for thinking you've stepped back in time as this resort is decked out in old world charm and service, coupled with unparalleled views of the Himalaya mountains. The scent of pine and cedar fills the air as you breathe in deeply and learn about the ancient art of yoga. There is a selection of yoga sessions that accommodate beginners right through to advanced levels. This can also be combined with decadent therapies from their multi-award winning spa, or just soothe your aching muscles in the outdoor whirlpool. For thrill seekers, you can even brave the rapids in a river raft or go hiking into the snow-capped peaks.
Parmarth Niketan, Rishikesh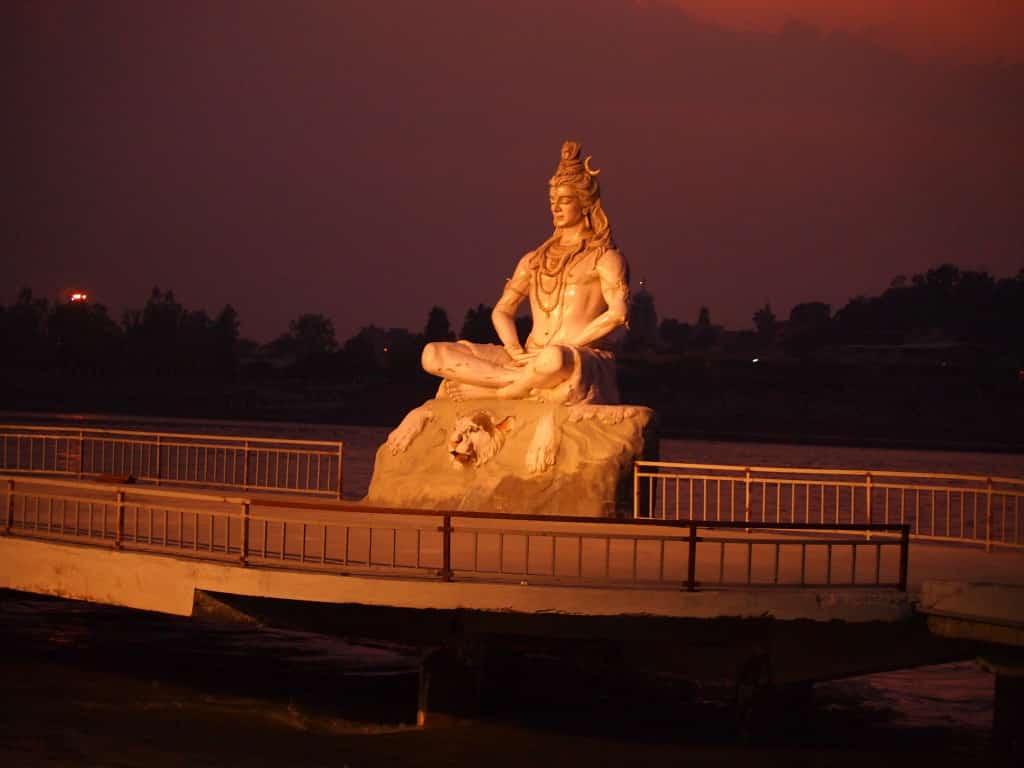 Probably one of the most famous Yoga Ashrams in India is Parmarth Niketan in Rishikesh. Set on the holy river Ganges, and home to the beautiful and spiritual Ganga Aarti each evening, this ashram attracts yogis from all over the world. Accommodation is basic, but the massive site can host over 1,000 people at a time, and the serene hillside surrounds are pure bliss. As with many ashrams, the program is quite strict and includes morning prayers, daily yoga and meditation, lectures and Ayurvedic treatment. It is designed to treat the body, mind and soul, rejuvenating from inside out. Parmarth Niketan also hosts the International Yoga Festival each year in March.
Shreyas Yoga Retreat, Bangalore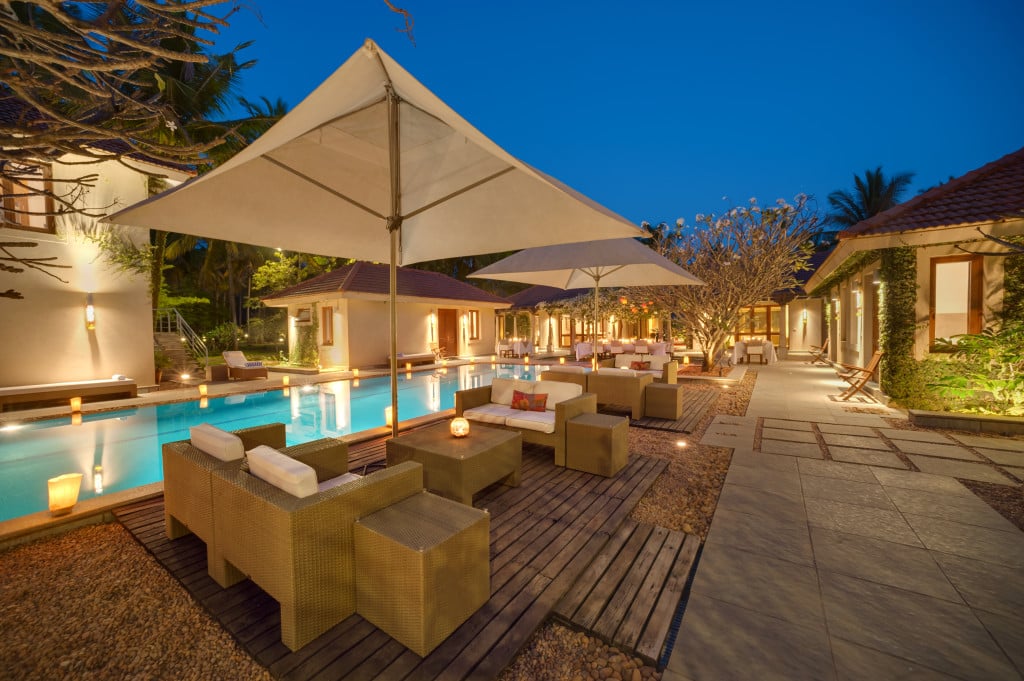 Escape the hustle and bustle of Bangalore at Shreyas Yoga Retreat and immerse yourself in their authentic yoga program. With only 20 guests at any time, both Hatha and Ashtanga yoga is tailored to suit your needs and personalized attention will ensure you get the most from your practice. Be prepared for rigorous practice that is then lovingly countered with meditation sessions, healthful vegetarian cuisine, organic body scrubs and massage. While there's no alcohol or smoking at this disciplined retreat, as a member of the Relais & Chateaux Group, the lavish venue has all the finer touches you would expect, from stunning antique doorways, to the library that focuses on all aspects of yoga, spirituality and Indian philosophy.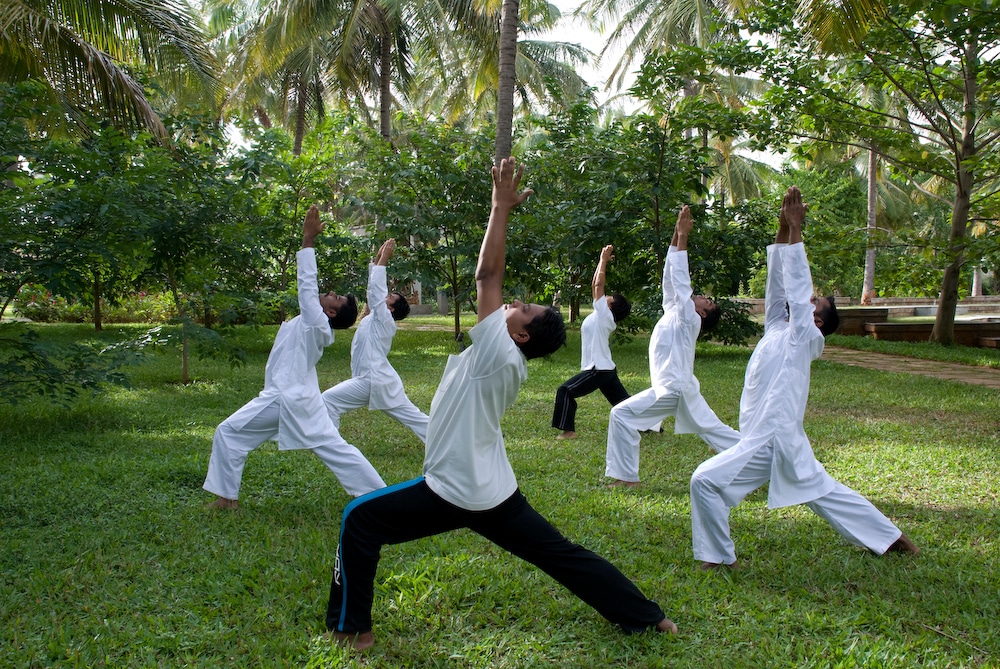 Kairali Yoga, Palakkad
Yoga retreats at Kairali are set in their Ayuervedic Healing Village, with the experience focusing on total health. Set amidst the forests of Palakkad in Kerala, this eco-friendly retreat blends into its natural environment, right down to the stream that flows gently past each private villa. With only 30 guests at a time, yoga practice is provided either privately or in group sessions, and focuses on therapeutic and restorative benefits. The experts incorporate Ayuervedic principles into their treatment programs, as prescribed by trained doctors, and guests are encouraged to indulge in organic herbal remedies that have been grown on site.
Yoga Institute, Mumbai
The world's oldest yoga centre is the Yoga Institute in Mumbai, founded in 1918. It is a non-residential yoga school that has over 1,000 visitors a day. There are many options at this school depending upon your personal needs. You can do regular classes, take a 21 Day Better Living Course or attend regular workshops or health camps. There are also specific programs to treat health conditions including hypertension and respiratory diseases. The school approaches yoga as a way of life, and looks at how one can incorporate the practice into their day-to-day activities, and enrich their own spiritual self.